We would be happy to provide you with a free quote or budget estimate on your dismantle project. In order to do this we will need some basic information.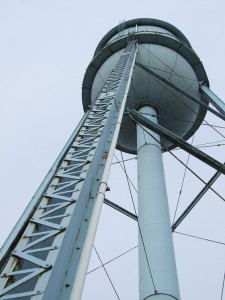 Many factors can impact the cost of a demolition project. For example, height affects our crane cost, site condition can influence labor cost, and the size and type of tank impacts scrap value. Also a tank that can be tipped, or does not need a crane can be a substantial cost savings to you. Therefore the more accurate the information you supply, with the aid of our survey sheet, and a detailed site drawing; the better we will be able to provide a precise quote.

1

Site Drawing – This is the most important piece of information. 

An overhead site drawing with approximate distances from the tank to buildings, trees, or any utilities above or below ground. This tells us whether or not we will need a crane and if sparks may damage anything in the surrounding area. Also inform us of any current or future site plans/changes.  A site drawing can be as simple as a hand drawn sketch. Please refer to our examples below.
Fax site sketch to 989.428.4689 or upload via survey sheet.

2

Survey Sheet – Click to complete.

3

Pictures/Drawings – These are not required for a quote but are always helpful.
"Every step of the process from bidding through completion was handled very professionally. Your bid proposal package was the most thorough I have ever received, your pre-planning documentation was well thought out and communicated, and the actual demolition was nothing less than amazing."
Detroit Diesel, Detroit, MI
– 250,000 gallon Elevated Tower